Edgerton Performing Arts Center Info
Edgerton Performing Arts Center the community's commitment to our children.
The Edgerton Performing Arts Center serves the Edgerton School District and the Edgerton Community. Seating capacity of 598 and year-round climate control.
The stage is 50' wide, 37' high and 32' deep with an additional 10' thrust. Fly space above stage for additional 18' to fly scenery. Complete Wenger acoustical shell encompasses the stage for best musical performances and is removed for theatrical performances.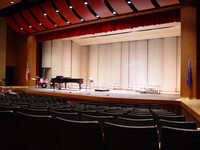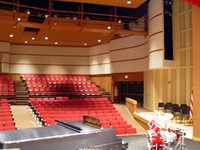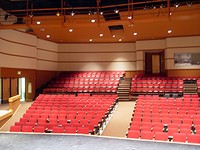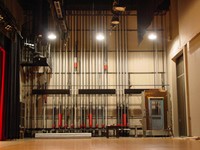 Rigging on stage right allows for easy flying of scenery, curtains and curtain legs, cyc, backdrops, acoustic shell, electricals and projection screen.
State of the art equipment including ETC light board, clear-com wired intercom system. Optional in-house location for operating lights and sound providing wheelchair accessibility to theatre technician. Control room includes a 32 channel Yamaha mixing console, effects, cassette, DAT, MD, CD player and recorders. Alesis 24 track hard drive recorder.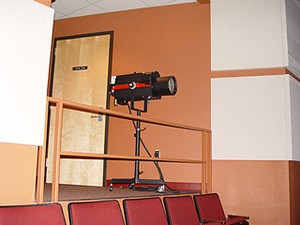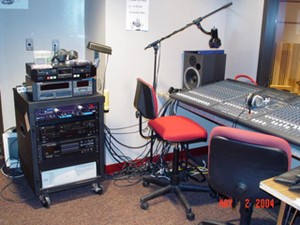 Two Lycian Midget 2K model 1207 spotlights installed on the catwalk.
Steinway Model D Concert Grand Piano
This beautiful instrument was a gift to the Edgerton Performing Arts Center in 2003 by the Edgerton Community via the "Be a Key Member " campaign and is available to make your next concert like no other. A resident Piano Technician is available for service and tuning.
Two spacious dressing rooms with makeup mirrors. Audio monitoring system so your actors won't miss a cue from the stage.
Wardrobes
Wardrobes are available upon request for secure storage of costumes and small props.
Ticket Office with full-time theatre manager for technical assistance. Tick-it 2K computer software used to print tickets for the professional look for every production.
A welcoming lobby with men and women restrooms and additional restrooms nearby in the high school.